iPhone 5 new features - 10 most likely features of iPhone 5
People talking iPhone more and more when it comes near to its release date. And the Apple fans are eagerly awaiting for this next-gen iPhone. Here we collect and introduce the most discussed top 10 rumors iPhone 5 new features. Will all these be included?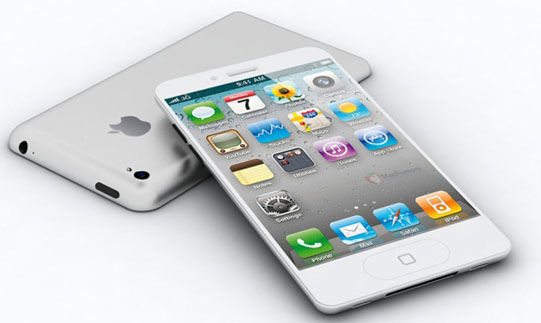 A Faster Processor
If there's anything that the iPhone 5 will come with, it's a faster processor. Right now, the iPhone 4 is being trumped by competitors that feature dual-core processors. The iPhone 5 will likely come with the same processor as that in the iPad 2, making it one of the faster options on store shelves when it launches.
A Bigger Display
At this point, there's little debating that Apple's next iPhone will come with a bigger display. The iPhone 4's top competitors have 4.3-inch screens, easily overshadowing the 3.5-inch option on Apple's handset. With the iPhone 5, Apple will likely deliver a larger display (if not the edge-to-edge option that's made its way through the rumor mill) to help its handset compete more effectively against devices from HTC, Motorola and others.
Apple's iOS 5
When Apple unveiled iOS 5 at the Worldwide Developers Conference in June, the company said that it would be making its way to the iPhone 4 later this year. However, there's a good chance that the platform will also be made available on the iPhone 5 when that device launches this fall. An iPhone 5 with iOS 4 simply makes no sense.
Near-Field Communication
Looking ahead, near-field communication seems to be a hot issue in the mobile marketplace. Google earlier this year unveiled a new Wallet service that will allow users to pay for products from their handsets. The company promises integration on more Android devices going forward. Although that market is still in its infancy, Apple would be smart to deliver a payment service of its own now before Google's gets too far ahead. And Steve Jobs knows that.
More Storage
Digital media is becoming more important by the day. Thanks to improved broadband adoption, video content is becoming more important. Considering how important digital media has always been to Apple, expect the iPhone 5 to come with more storage. A 64GB version seems like a safe bet, but a 128GB option is also possible.
An Antenna Fix
One of the complaints most consumers have with the iPhone 4 is that when it's held in a "death grip," it loses some signal quality. With the iPhone 5, expect Apple to fix that problem. Apple has always been a company that likes to address issues quickly. That shouldn't be any different this time around.
Improved Graphical Capabilities
When mobile games were first made available in Apple's App Store, they were somewhat simple. But over time, as the iPhone has improved, developers have pushed the envelope with the quality of their games. Now, games have become integral to the iPhone experience. In the iPhone 5, look for Apple to capitalize on that with improved graphical components that will help developers take their titles to a new level.
The Same Old Price Tag
It might not have anything to do with the iPhone's features, but expect Apple's next handset to be priced at $199 and $299 with two-year agreements. It's a strategy that Apple has used in the past. Rather than charge more for its devices, it has charged the same price to make people see more value in them. The result has been strong sales.
An Improved Camera
Apple's iPhone 4 has been criticized for its built-in rear-facing camera. Critics say that since it's only 5 megapixels and the lens isn't so great, better options can be found elsewhere. Apple, a company that loves to offer the best of everything, will undoubtedly address that in the iPhone 5. Expect the company's next device to come with a vastly improved camera.
4G
This might be the long shot of this group, but 4G connectivity is possibly going to make its way to the iPhone 5. Looking around the market, there are several devices that are now shipping with 4G because their makers realize that the future is in the ultra-high-speed option.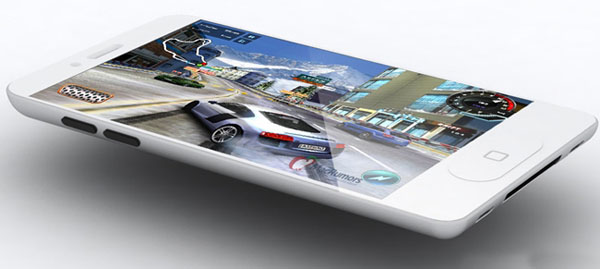 Another edition for the iPhone 5 new features
Storage Capacity: Apple is offering 16 GB and 32GB iPhone since 2009, so apple is aware this it would be hard push iPhone 5 without having 64 GB of storage. iPhone 5's lowest model will come with 32G of space and 64G of memory.
Signal Strength: Unlike iPhone 4, iPhone 5 is not having signal issue, as they are offering the strongest signal strength of any iPhone model ever even the best of any Smartphone to ever come to market.
Face Recognition: The new iPhone 5 will have Face Recognition for Security sake so that you don't have to worry about other people stealing your phone and trying to use it.
Thickness: All three iPhone had thinner bodies than the previous model so the iPhone 5 can be the thinnest yet & much nicer overall body design of the phone.
Longer Battery Life: iPhone 5 will have Up to 14 Hours of Talk Time On The 3G and 7 Hours on the 4G.
Video Chat: Video Chat on a 4G network instead of a slow 3G one
A5 Dual core processor: For Outstanding Video Quality Apple May Introduce A5 Dual Core Process with iPhone 5
Screen: Shatter Resistant and Scratch Resistant Screen
Built In GPS: You'll never get lost or have to download one of those stupid GPS apps.
iOS 5: It is much anticipated that Apple will introduce iPhone 5 with latest iOS 5.
Surprise: As the tradition of apple iPhone 5 will also unveil some surprise features.