How to share music between iPods on Mac computer?
- Software here we use: mediAvatar iPod to Mac Transfer
mediAvatar iPod to Mac transfer, as the name indicates, is an iPod content to Mac transfer tool. While it will also impress you with its excellent iPod music management skills-- this iPod tool makes it easy to share iPod music with other iPod(s) on Mac computer. Let's see how.
mediAvatar iPod to Mac transfer screenshot with no iPod connected: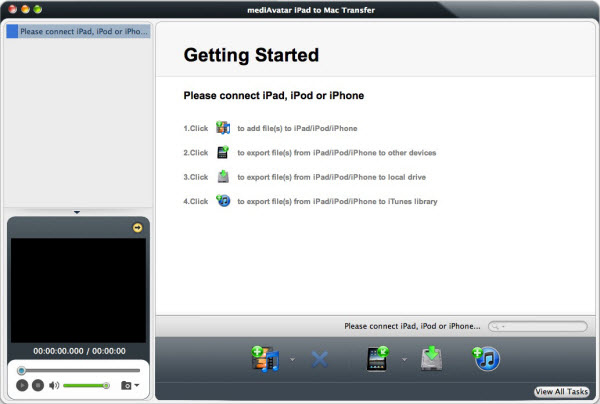 1. Connect the iPods to your Mac
Insert the iPods you want to share music in between to the Mac computer, and you will see both of the iPod content sare displayed on the software interface.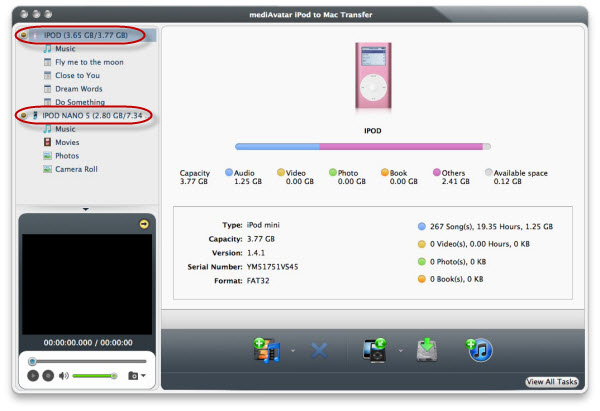 2. Choose the music and transfer
Click the "music" or "playlist" file node in one iPod, and choose the songs you want to share with another iPod, then click the "copy to device" button and choose the target iPod.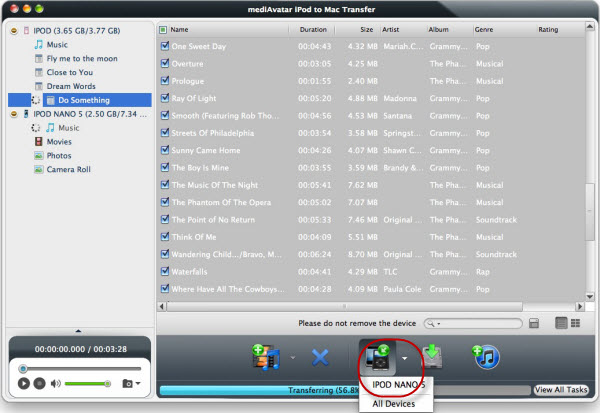 3. Copy the music songs to another iPod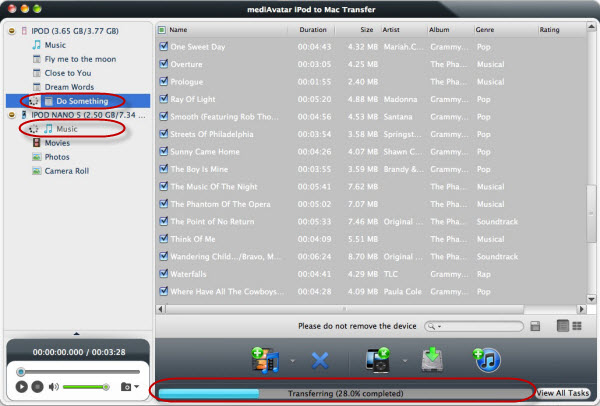 You will see the checked music songs are transferred and copied to another iPod.
This is the sample iPod- music-share, you can freely share any files between the connected iPods that from one to another. And in theory, mediAvatar iPod to Mac Transfer supports connecting up to 26 iPods at the same time. Thus, you can share music between as many iPods as you want.